Build Your Own Coaching Website the EASY Way
(10 Simple Steps Completed at Your Own Pace)
I'm excited you're here!
I've created an All-in-One Course that is going to teach you how to launch a professional coaching website that you are proud of.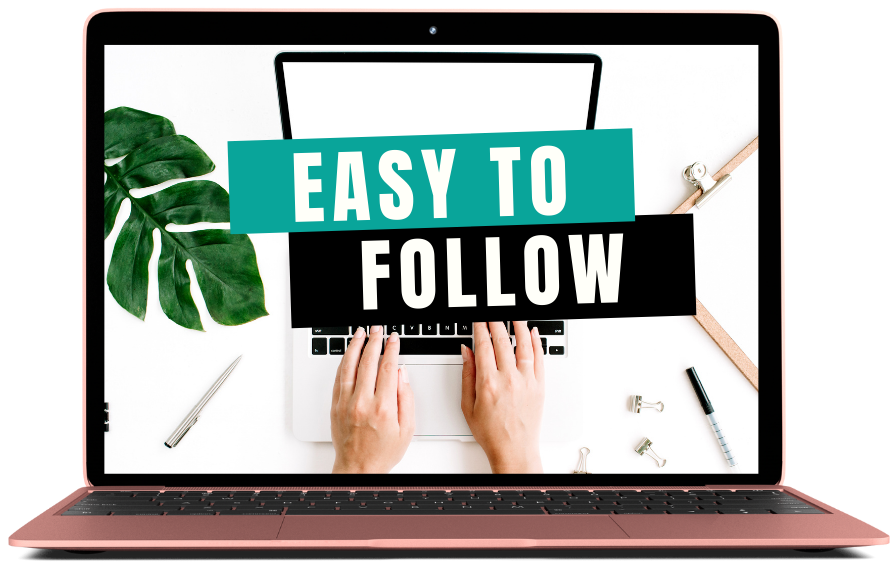 Easy to Follow Training Videos
Step-by-step
videos created to make the design process stress free. I will
walk you through
the website creation process from start to finish.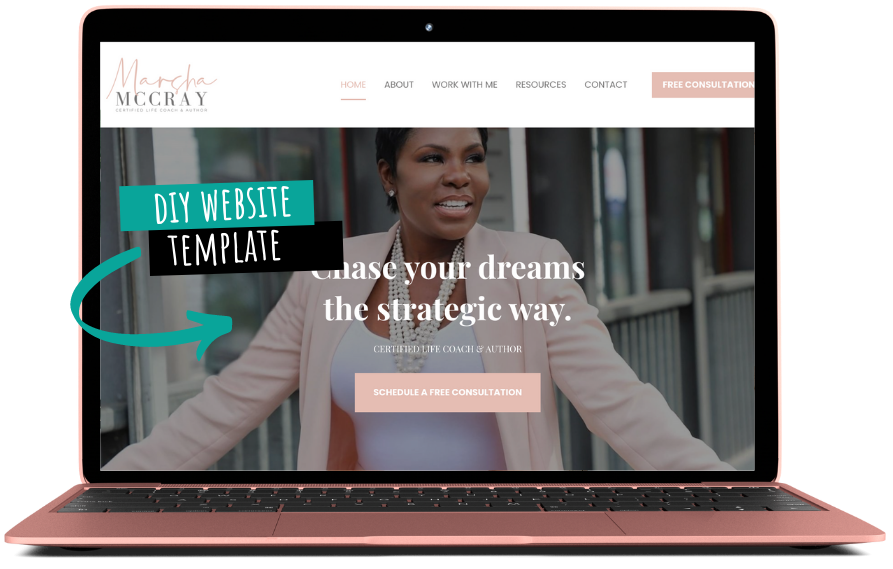 DIY Website Template
I've designed the perfect
do-it-yourself
template for coaches looking to launch your own website.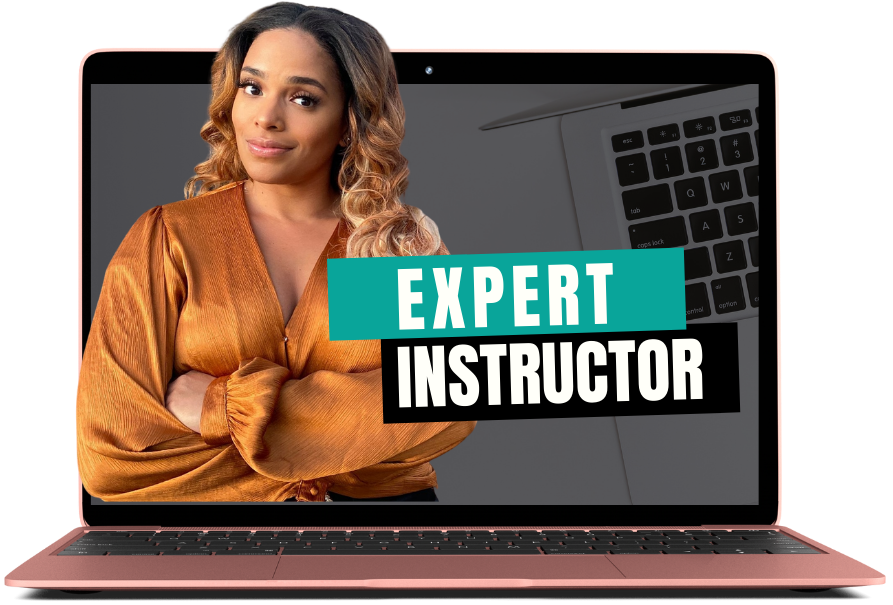 Expert Instructor
With
10+ years
of design experience, I've had my fair share of using different platforms to build websites. I've found the online platform that I feel is one of the most
user friendly
options on the market.
Get Online & Grow your Coaching Business
Your website will allow potential clients to learn all about your business and book your services.
For ONLY $97
You can go from struggling and confused to designing your website with ease.
Design a website that looks as good as this one! 👇👇 Press ▶️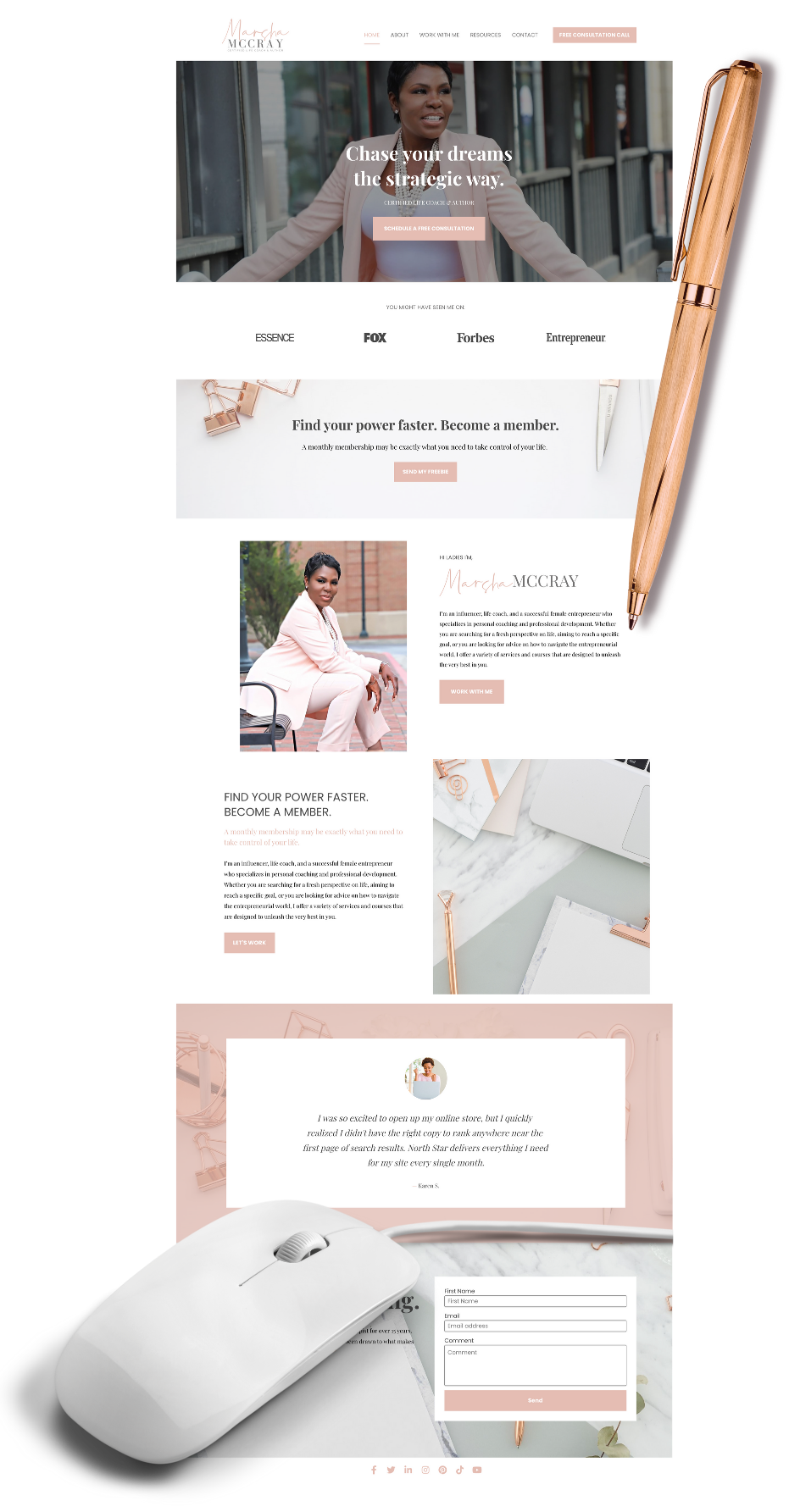 Easy to follow steps that help you get up and running FAST
👉 Avoid all of the unnecessary tech talk and enjoy my straight to the point videos
👉 Training that shows you exactly what needs to be done without all of the extra fluff
👉 Stop spending hours piecing together free YouTube videos and get it all together here in one place
This course is broken up into 10 easy sections. You decide how fast or slow that you want to go.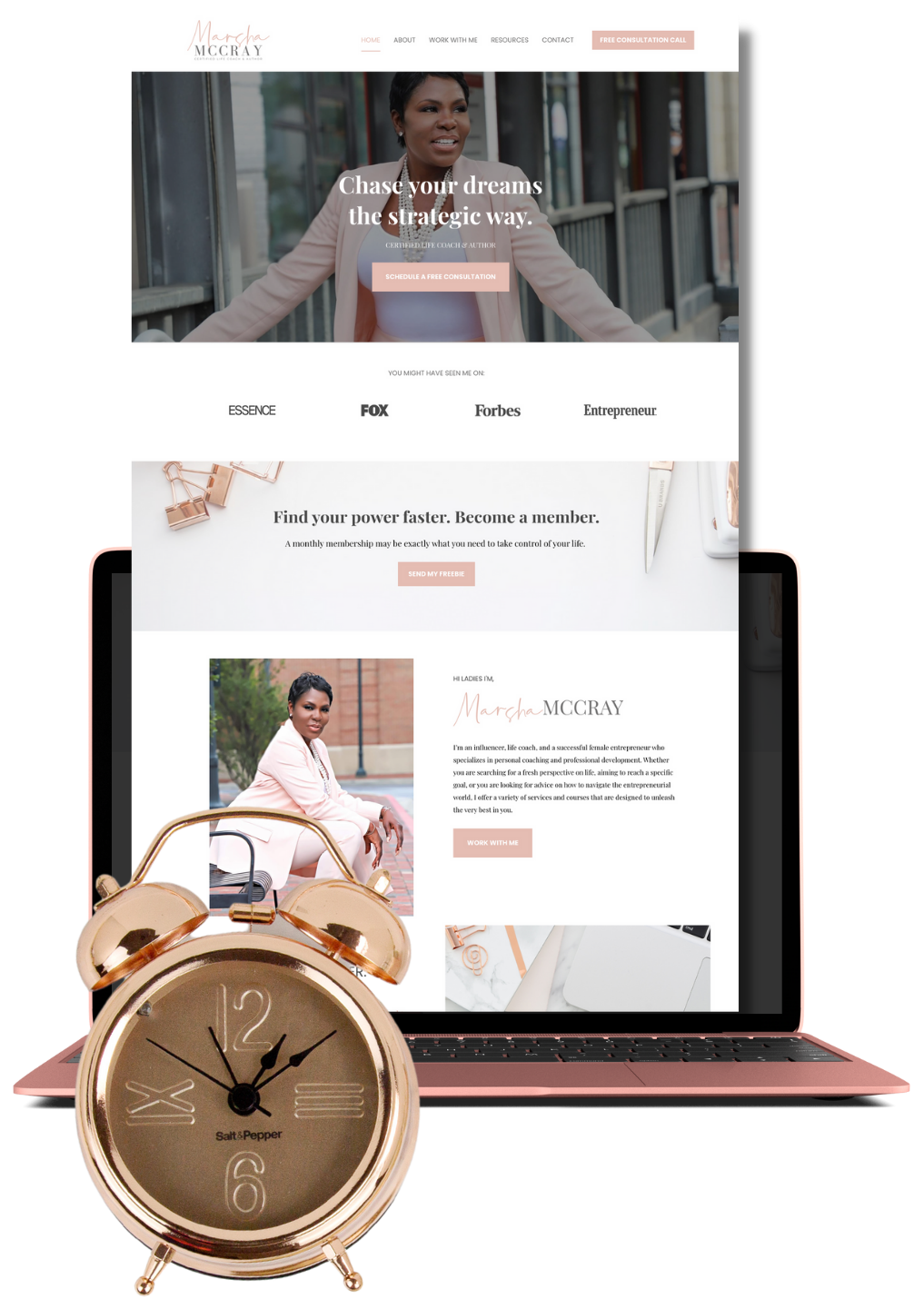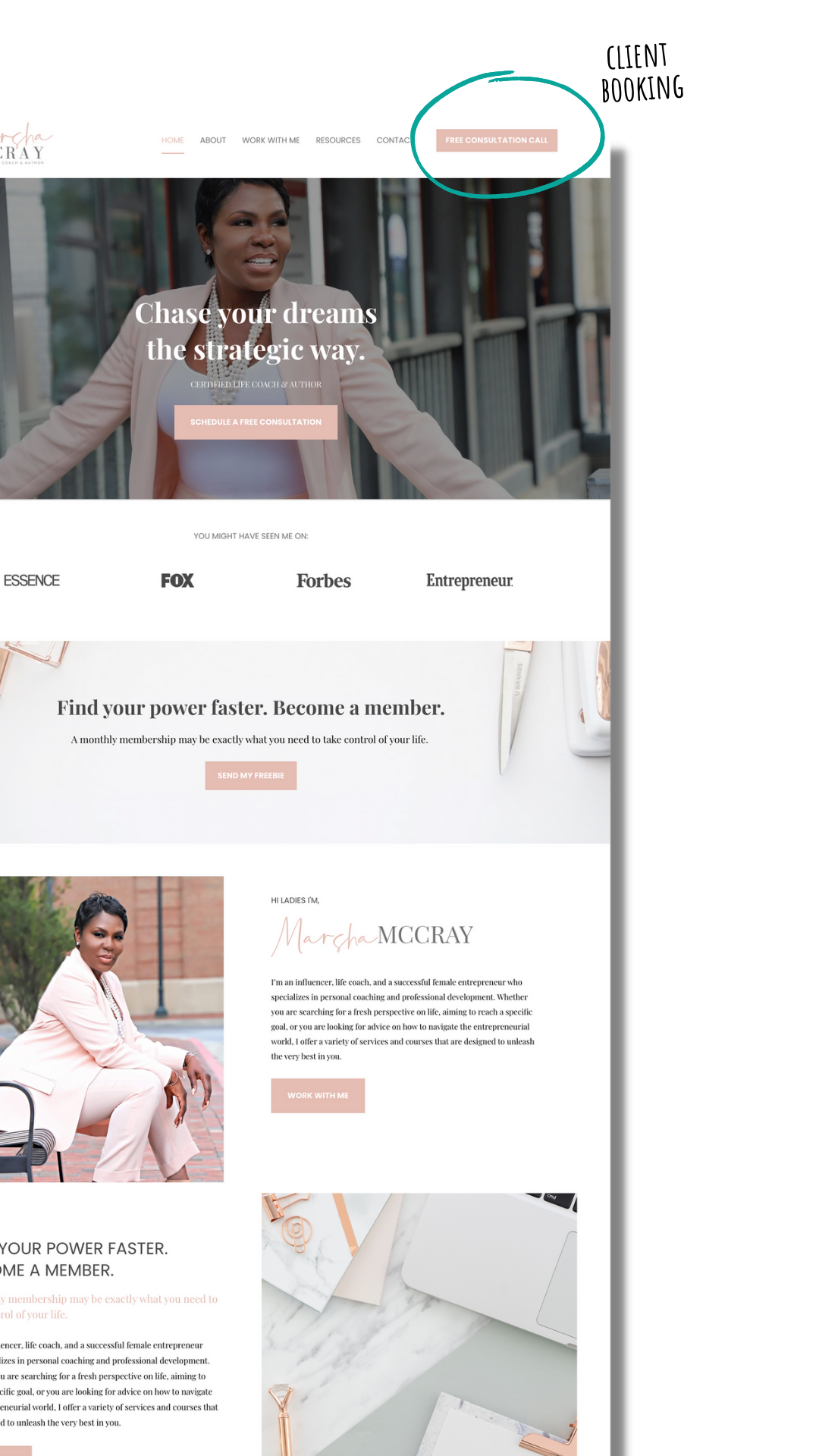 Client Booking Solution
👉 Clients will now be able to easily book consultations and sessions with you
👉 Easy to use online booking solution
Online Facebook Community - Q & A Forum
Enjoy access to a friendly and supportive community of entrepreneurs. Ask questions and get answers directly from myself and my team.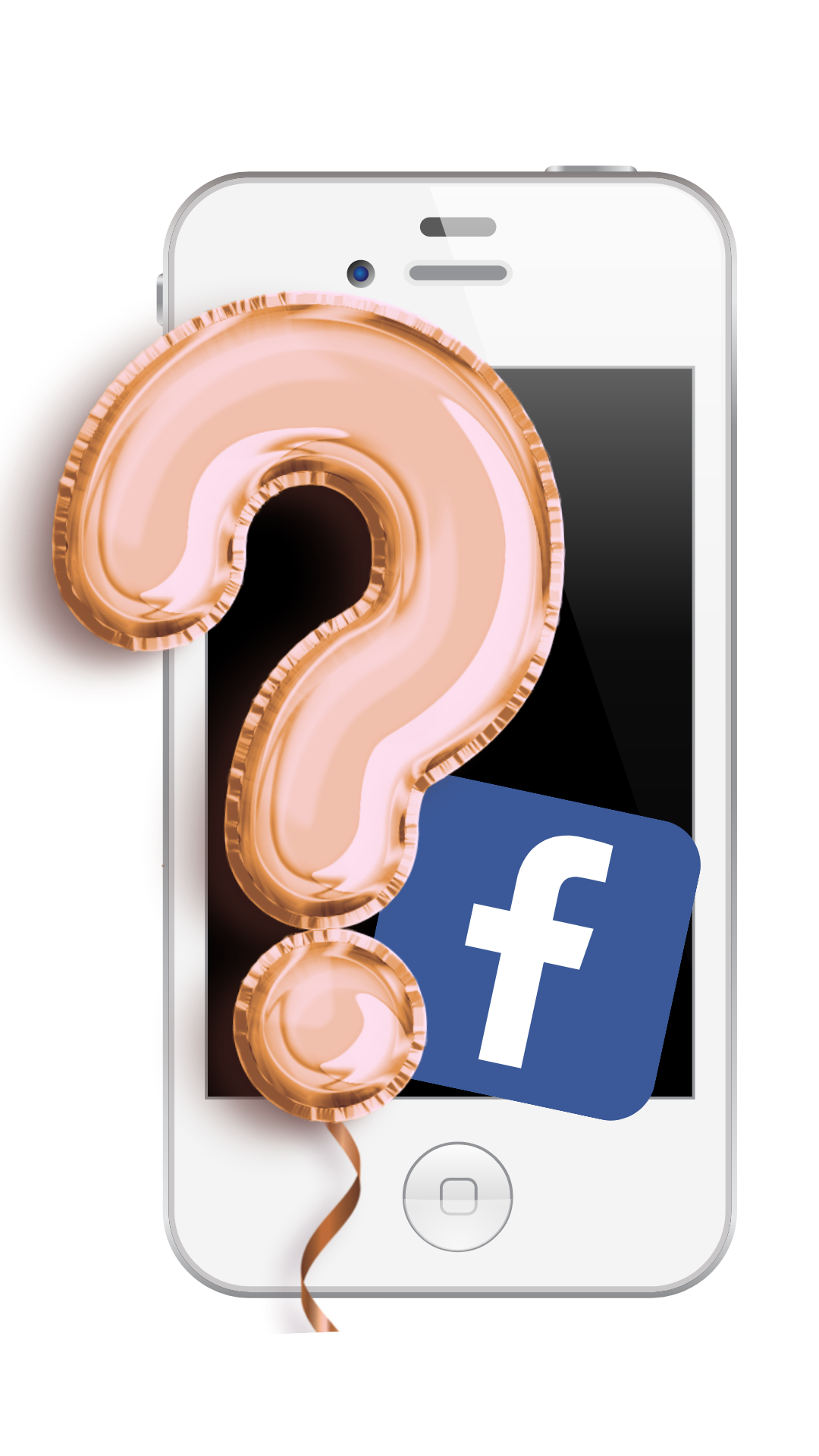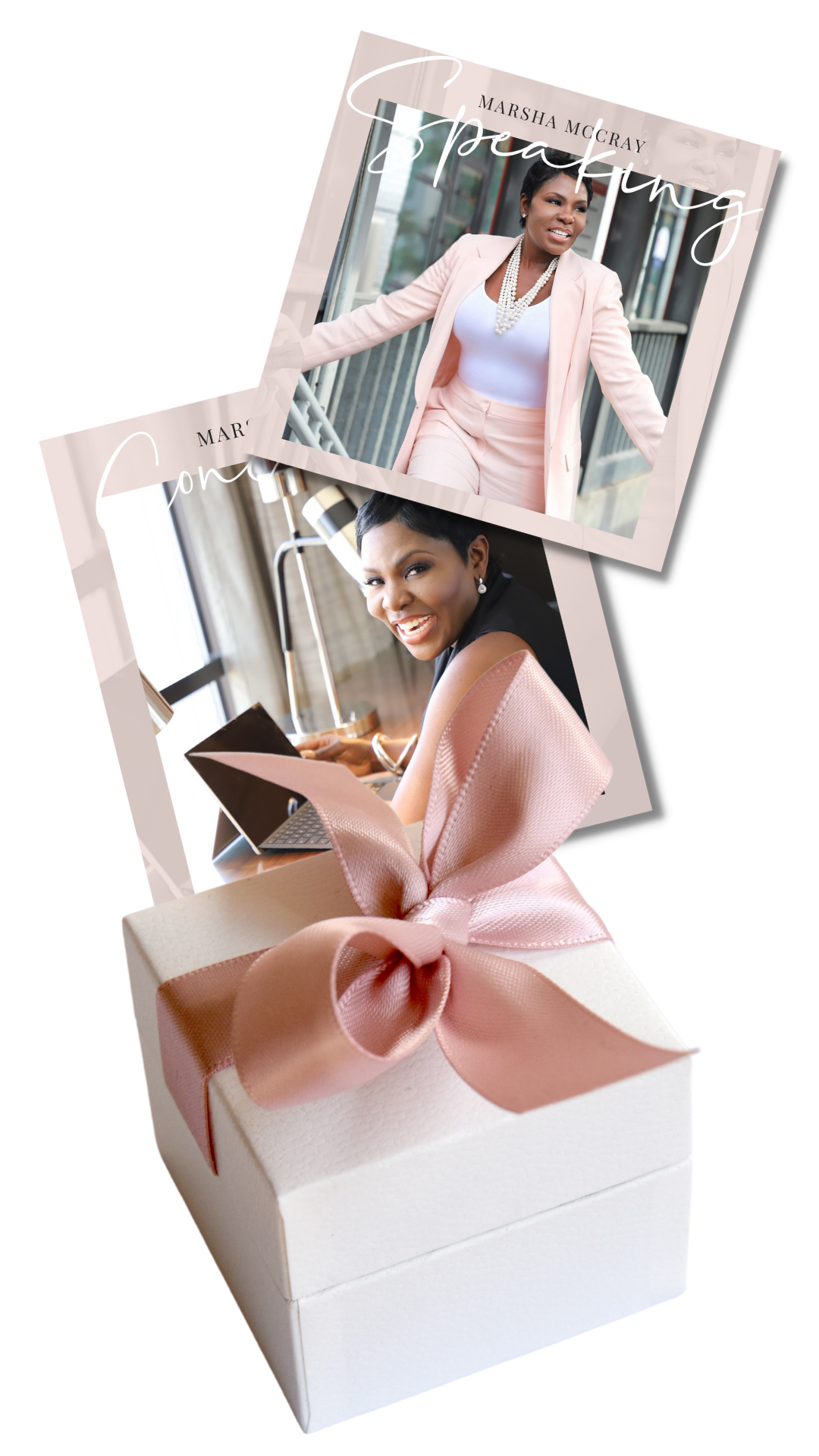 👉 Learn how to build your email list and increase website traffic with a lead magnet
👉 Learn how to design your lead magnet using Canva
👉 Access FREE Canva Templates that will help your site to look good
👉 Learn to make a text based logo using Canva
👉 Learn how to create a pre-coaching questionnaire
👉 Learn how to use landing pages to collect customer emails and increase website traffic

What are you waiting for?