Create a Professional & Elegant Website (Without a designer!)

The one-of-a-kind online course that teaches you how to design a stunning One Page Website!


In this course you will learn how to create a one page website that will allow you to represent yourself and your brand in a professional, clean, and sleek way.

Have you ever wanted to create a website that looks professional and elegant, but didn't know where to start?
Maybe you've tried using website builders or other online resources, but ended up with a website that just doesn't look quite right. I understand how frustrating and time-consuming it can be to design a website from scratch, which is why I've created this course to help you achieve your one page website design in no time.

Your One Page Website
will look like this! 👇 (Push Play)
This course is designed with beginners in mind, so even if you have no prior experience in web design, you'll be able to create a stunning one page website by the end of the course. I'll guide you through every step of the process.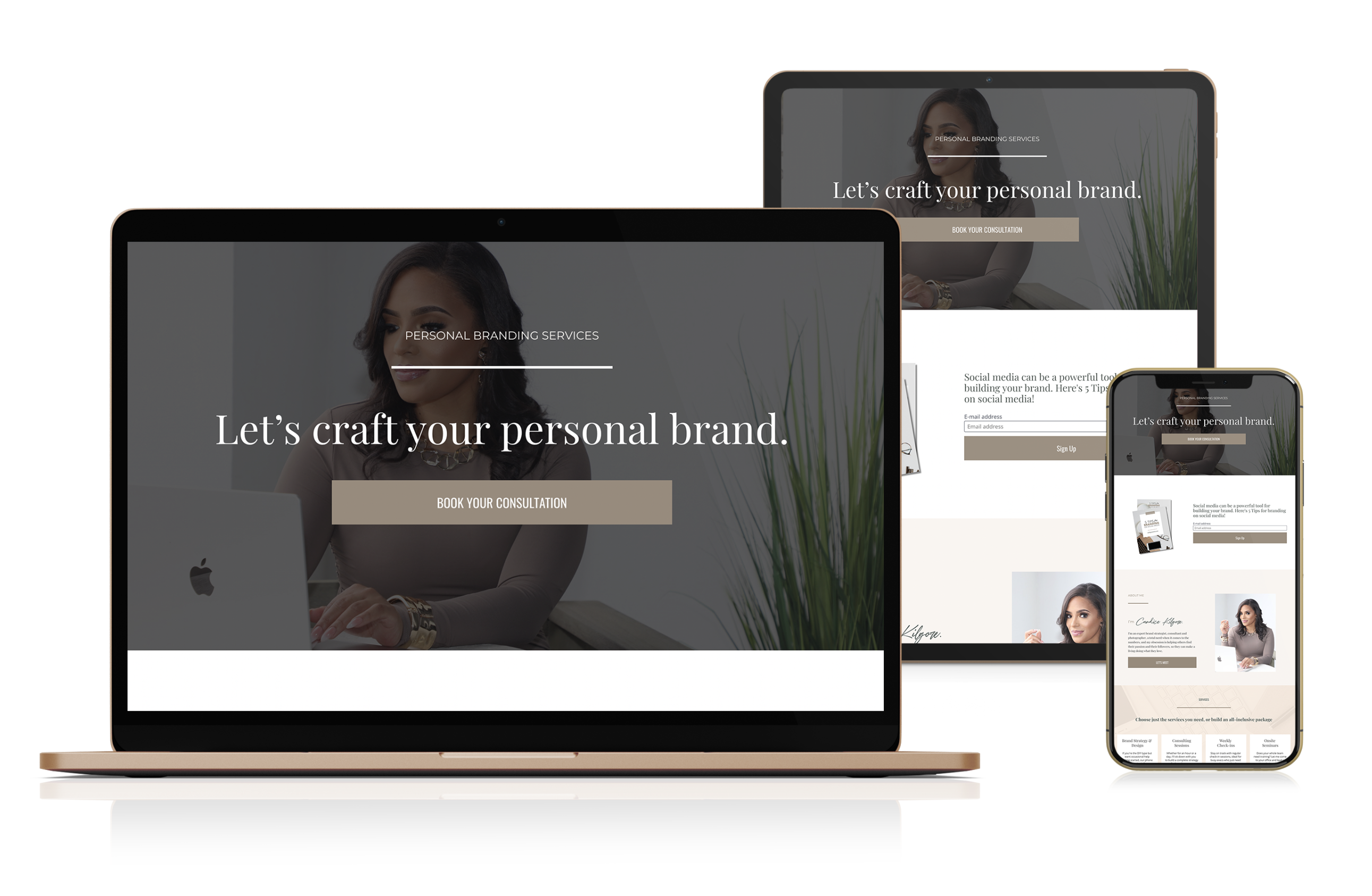 Design A Professional One Page Website

Create a professional and visually appealing one-page website that effectively communicates your message and engages your audience.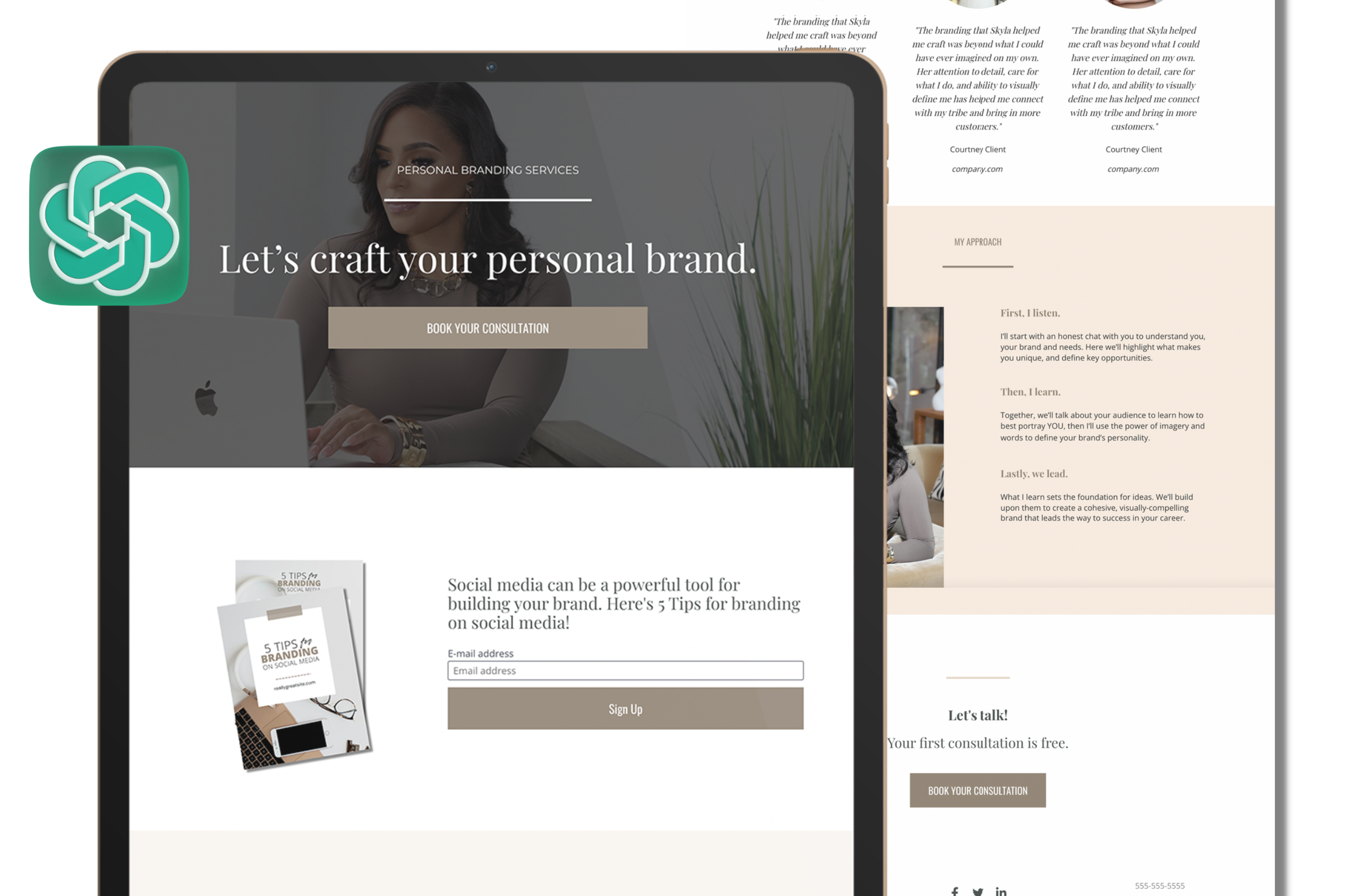 Use AI to Help Generate Content

Learn to use AI to help generate content for you. You can use an AI writing prompt generator to come up with ideas for your website and more. These generators can provide you with a variety of different prompts and ideas to get your creative juices flowing.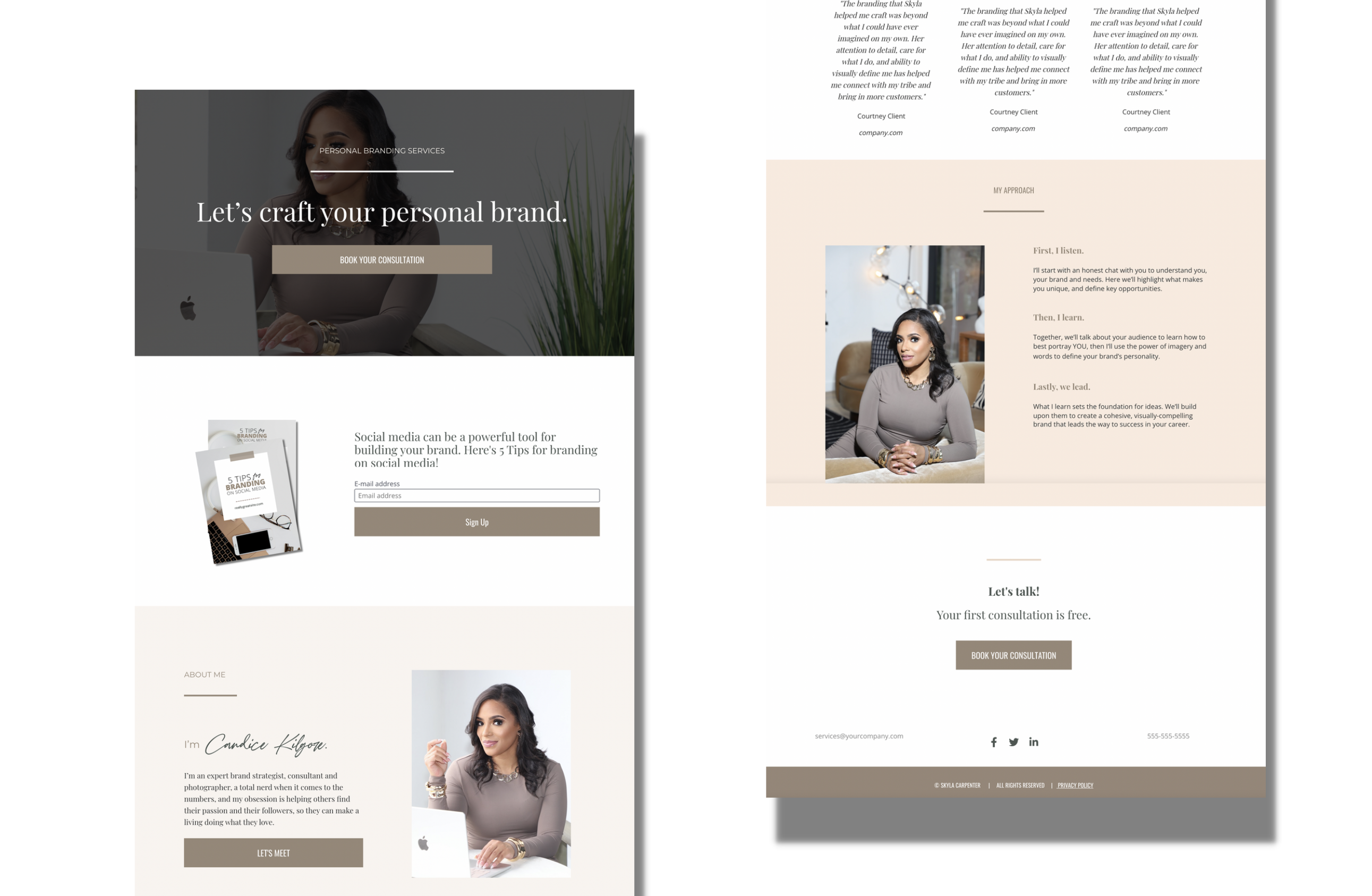 Plan & Organize Your Website

You will learn how to identify and prioritize the most important content for your website, and how to structure it in a logical and visually appealing way.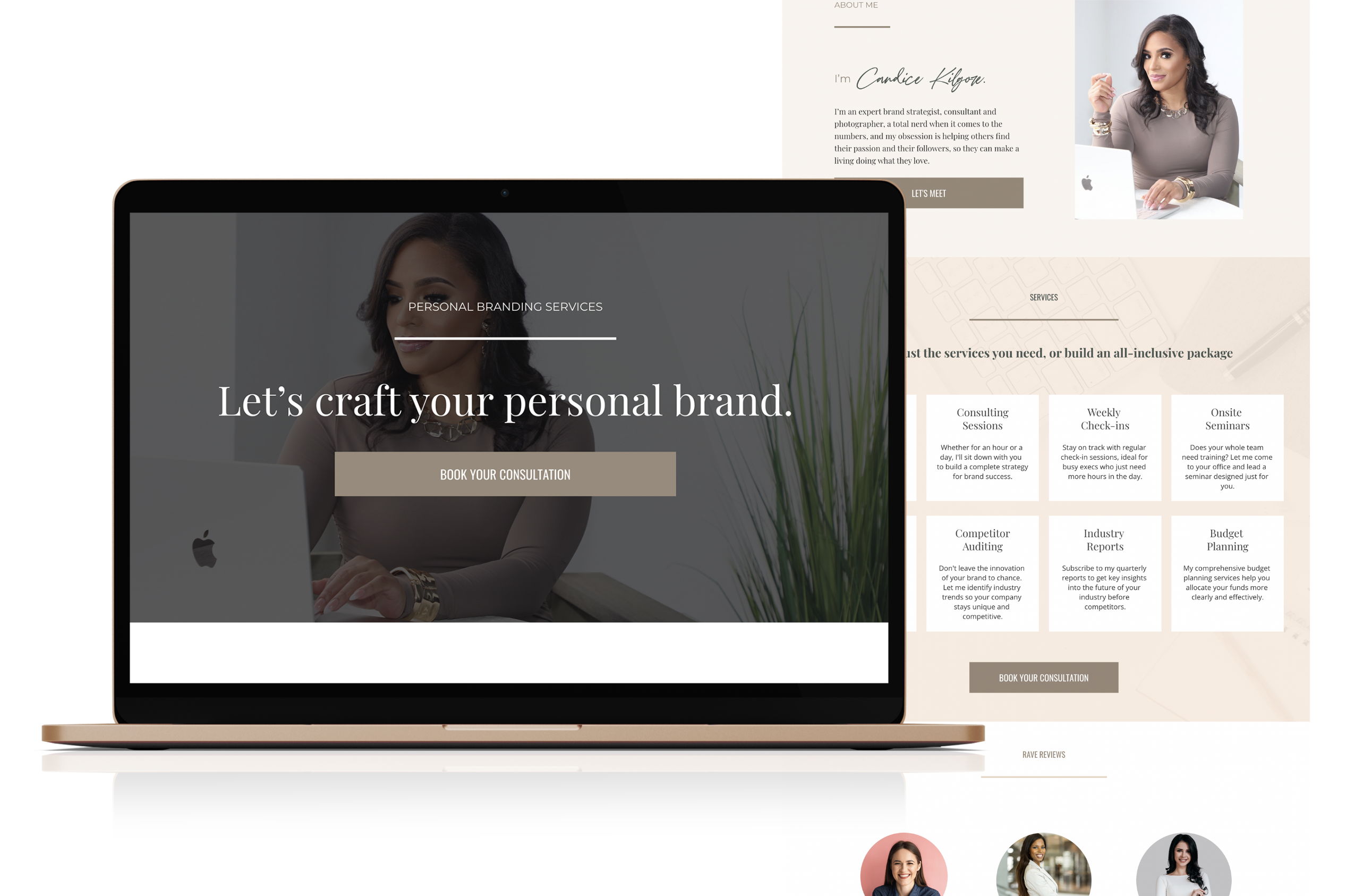 Launch & Maintain Your Website

You will learn how to launch and make updates and changes to your website over time.

Set-up Online Booking Tool

Setting up an online booking tool can be a great way to streamline your scheduling process and make it easier for customers to book appointments with you.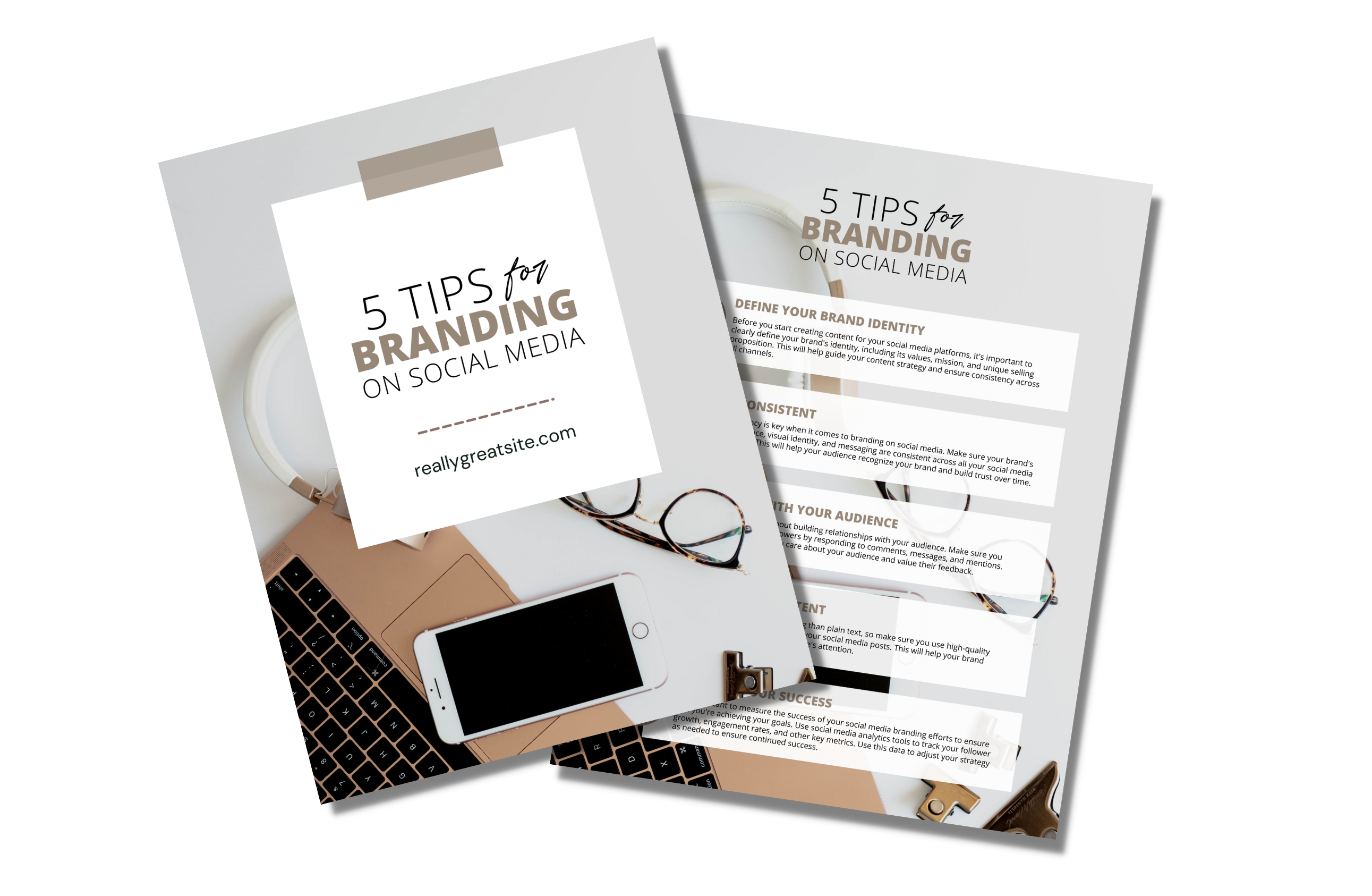 Design a Lead Magnet

Design a lead magnet that attracts potential customers and helps grow your email list.

Who is this for?
A one-page website design is suitable for individuals, small businesses, startups, and entrepreneurs who want a simple and effective online presence. It is especially useful for those who have a single product, service, or message that they want to promote to their target audience.
Professional, Quick, and Affordable solution.


A one-page website design can be an effective solution for those who are looking to establish a professional online presence quickly and at a relatively low cost. It is also a good option for those who want to test the waters before investing in a more complex website design.

Do I have to be tech-savvy to create my one page website?

You don't need to be tech-savvy to create an effective and visually appealing one-page website. The platform that is used in his course allows you to create a one-page website without any coding or design experience. The drag-and-drop interfaces make it easy to customize your website's layout, content, and images.
What online platforms will I need for this course?

LeadPages (14 Day Free Trial Available)
Canva (Free & Pro Plan Available)
Calendly (Free Plan Available)
Chat GPT (Free Plan Available)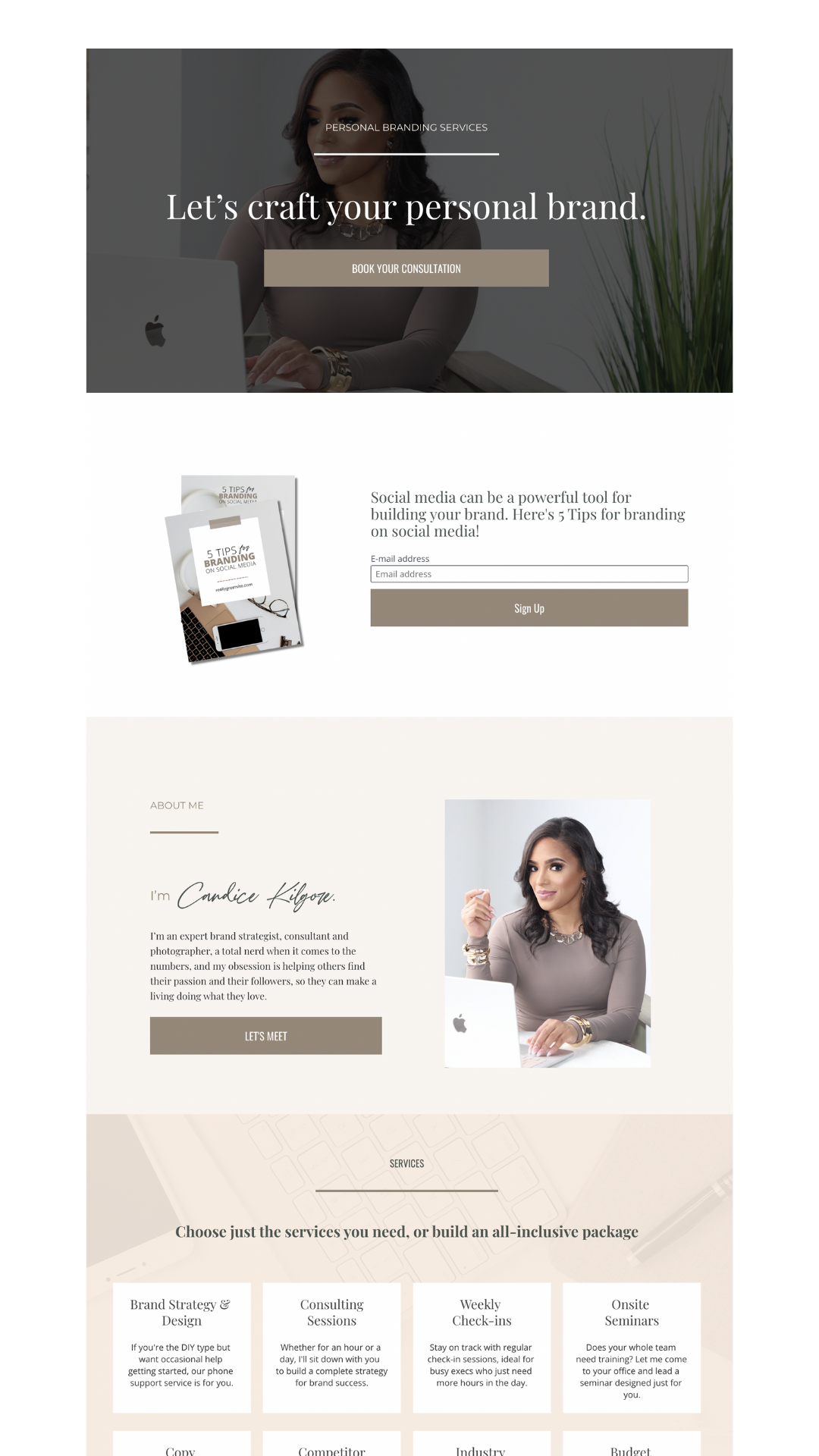 (In the spirit of full disclosure, the linkS listed above are affiliate links, which means that I will earn a commission if you decide to make a purchase. This commission comes at no additional cost to you. I only recommend products & systems that I use and love myself, so I know you'll be in good hands.")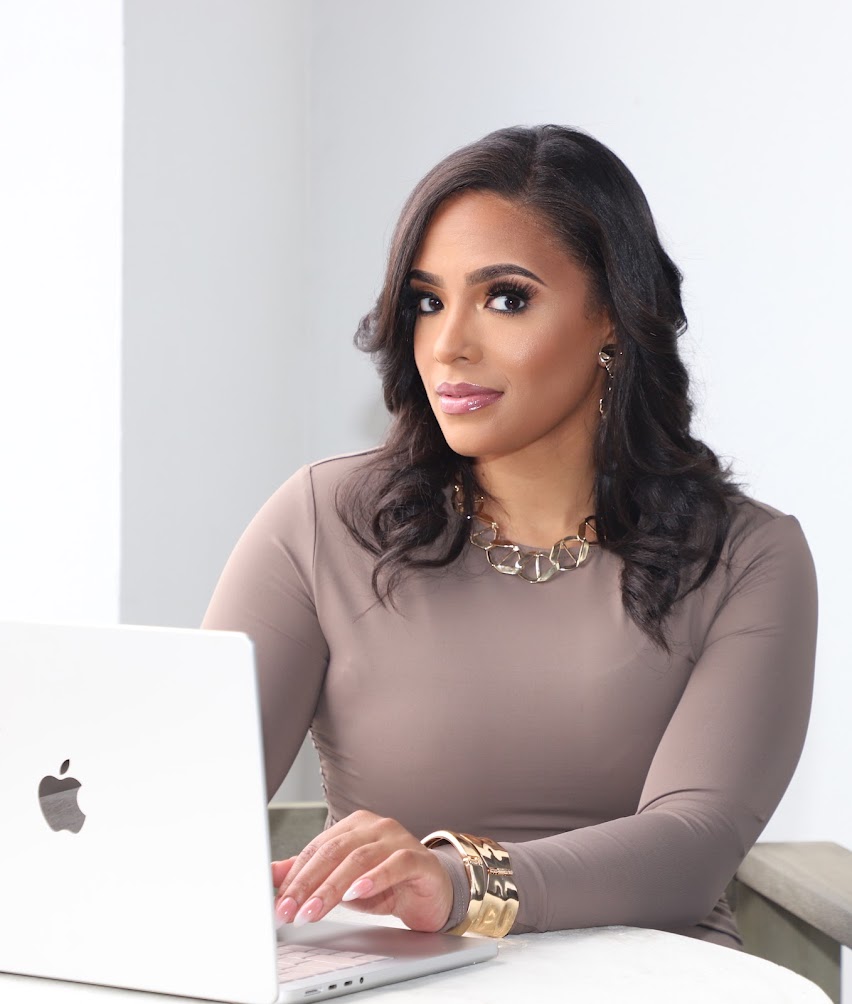 Hi there! I'm Candice Kilgore, Graphic Designer & Brand Strategist
I'm Candice Kilgore. I'm a Graphic Designer and Brand Strategist. I help entrepreneurs save time and money by equipping them with the tools, knowledge, and training that will empower them to design their own branded marketing materials, without the headaches and frustration.
My teaching style is quick and straight to the point, and I don't use technical jargon that will confuse you.
In my Live classes, you will receive Live Feedback and interaction on the spot. I'm literally right there with you.
Save time when you learn my quick tips and hacks
Save money by not having to pay a graphic designer every time that you need something designed.

I have courses and resources that will help with online platforms like Canva, LeadPages, Shopify, Wix, and more!